<![endif]-->
January 2021
| | |
| --- | --- |
| | In Theaters and HBO Max on the Same Day |
| | Start the Year with a New Phone from ATMC |
| | Winners Celebrate With ATMC's Christmas Countdown |
| | Broadcast Fees Continue to Rise: Learn More About Your Viewing Options |
| | |
| --- | --- |
| | Sign up for Paperless Billing and get $5 |
| | 10-Digit Dialing Coming for the 910 Area Code |
| | Applications Now Accepted for Community and Education Grants |
In Theaters and HBO Max on the Same Day
When you subscribe to HBO Max, you'll be able to stream new Warner Bros. movies the exact same day they become available in theaters, at no extra cost. With HBO Max, you'll have a ticket to watch 2021's most popular movies like Tom & Jerry, Wonder Woman 1984, Godzilla vs Kong and many more, or epic originals and exclusive series. Movies will be available on HBO Max for 31 days following their theatrical release.
Add HBO Max to your ATMC internet or digital cable subscription for only $14.99 per month. Call 910-755-9067 to get started today!
Requires ATMC digital cable package with HBO suite or ATMC internet subscription of 50 Mbps or higher. Available only on certain devices. Movies and release dates subject to change.
Start the Year with a New Phone from ATMC
At ATMC, we have the best phones and plans to fit your wireless needs. Start 2021 off right with a brand new iPhone or Samsung device. For a limited time, save up to $520 when you trade in your old device and activate a new line!
Stop by any ATMC location to learn more about our plans and devices, or call 910-755-1950.
Promos may not be combined with other offers and do not apply to all phones and plans. Savings shown varies based on device trade in. Agreement and uninterrupted service required. Early cancellation fees may apply. Limit one credit per line. Credit & certain other restrictions apply. See store for details.
Winners Celebrate With ATMC's Christmas Countdown
ATMC's Facebook Christmas Countdown Celebration in December encouraged followers to share their favorite holiday memories and traditions for a chance to win several great prizes. We would like to thank all of our fans that participated in this year's giveaway and encourage you to stay tuned all year long for more chances to win. If you missed out, be sure to follow us on Facebook and Instagram to stay in the loop for giveaways throughout the year!
Broadcast Fees Continue to Rise


Learn More About Your Viewing Options
We know rising cable costs are frustrating to our customers, they are frustrating to us too. That's why ATMC is offering tips on how to get the best bang for your buck and pay for the shows you really want to watch. Check out the video below to learn more about the reason cable prices are going up and what you can do to cut costs.
For more information, visit atmc.com/cutthecord.
Sign Up for Paperless Billing and Get $5
Sign up for paperless billing before March 31st and get a $5 bill credit. Paperless billing is simple, easy and environmentally friendly. Customers can sign up for paperless billing by visiting atmc.net/myatmc and enrolling online, calling our customer care department or by visiting any ATMC retail location.
For more information, call ATMC's customer care department at 910-754-4311.
For new paperless billing enrollments only. A $5 one-time credit will be applied following successful enrollment in paperless billing. Only one credit per account. Cannot have been enrolled in paperless billing within the last year.
10-Digit Dialing Coming for the 910 Area Code
A big change is coming for how you make calls from landline phones. The Federal Communications Commission (FCC) is mandating that all landline phone providers in the 910 area code begin implementing ten-digit dialing to make way for the National Suicide Prevention Hotline. The transition to ten-digit dialing will begin in the spring and will be mandatory by fall. We will keep you informed as this change takes place, so be on the lookout for more information coming soon.
Applications NOW Accepted for Community and Education Grants
ATMC is now accepting applications for community and education grants. Applications will be accepted until Friday, February 26th. ATMC will award $35,000 in Community Connections grant funds to nonprofit organizations and $35,000 in Smart Connections funds to educators in Brunswick County and areas of Columbus County served by ATMC. Community grant funds will be awarded in the spring and education grant funds will be awarded in the fall. Applications must be received at ATMC offices by 5:00 PM on February 26th.
For more information, visit atmc.com/givingback or call 910-755-1677.
| | |
| --- | --- |
| Movie Title | Available |
| Tenet | 1/5 |
| Ammonite | 1/12 |
| Horizon Line | 1/12 |
| Songbird | 1/26 |
January Pay-Per-View Events
Pay-Per-View events are available on channels 350-353. Check the on-screen guide for listings. Click here for more information.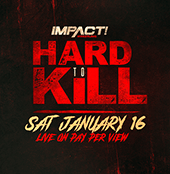 1/16
ATMC | 640 Whiteville Road | Shallotte | NC | 28470 | US